What Is a Botathon and How We Use It for Team Building
We, at Clevy, have been building tools to create chatbots for years. Every single person in the company is in charge of either developing these tools and selling them.
Among other technologies, Clevy is the company behind CSML, the programming language to which this blog is dedicated. CSML was designed to be easy to use and understandable by novices so we thought it was a good idea to get every employee to learn the basics, so we organized a hackathon and paired developers with business teammates (marketing/sales), and this is how Botathon was born!
We've run several botathons over the past two years, and all of them have been huge successes, the team loves them, and a lot of great benefits came out of these events. Before getting to this part, let's go over what is exactly a botathon.
Rules
Below are the rules that we've been using for our internal Botathons:
👨🏽‍🤝‍👨🏼 Teams
Teams are made up with at least one business-oriented person and one tech person
Teams should be different from one botathon to the next one
Teams members should be chosen randomly as long as the previous rules are respected
🧑‍💻 Roles
Business-oriented team members are in charge of building the chatbot conversation
Tech people are in charge of building API connectors or specific programs
All members must participate in deciding the use case
⏱ Timing
A Botathon can be either a short-term event (1 to 2 days) or an ongoing contest for an entire month
A Botathon "kick-off" must happen on a specific day during which teams are chosen
Each Botathon must end on a specific date and must be evaluated on this day
📝 Evaluation
Evaluations criteria should be the following ones :
Turing score: how human does the chatbot feels like
Fun: it must be fuuuuuuuun 🤪
Business potential: could we possibly make money with this chatbot?
Connectivity: how well is this chabot integrated into other software or connected to APIs?
Juries should not participate, if they do, they should not be able to rate their own chatbot.
Prizes
Three prizes are given to the groups who make the first, second, and third best chatbots
Benefits
Better understanding everybody's job
It is well known that in each and every tech companies, it is vital for techies to understand the business side of operations and vice-versa. Though it is quite challenging and time-consuming to achieve this goal.
Botathon has been for us a great way for developers to sometimes discover marketing challenges when it comes to creating a new product as small as it is, or for business developers to understand how code works and see the limits of a program.
Team Building
There is no better way to build a productive team than getting all stakeholders to work together and build an actual product. By randomly pairing teammates, everybody gets to work along with somebody they may not be used to work with.
Since we started botathon within our company, people got to better know and work with each other, we've all noticed an improvement in terms of collaboration, and overall atmosphere.
Brand new ideas
On top of improving collaboration, Botathon boosted creativity and the team came up with a bunch of new ideas. These ideas went from simple chatbot concepts to product features or business concepts.
As a matter of fact, several of these ideas were developed and adopted.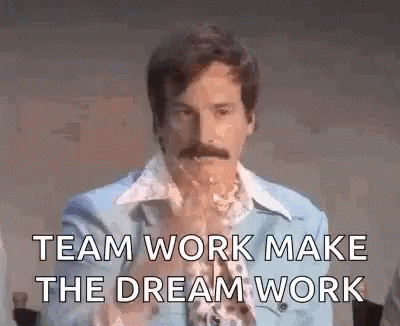 A few examples
♟ Blind Chess Bot: Train chess by playing against a chatbot only by writing and reading positions, "pawn to e4!".
🥗 Recipes Bot: Just tell the chatbot what you have in the fridge, and it'll come up with recipe ideas.
🎬 Netflix Bot: Let the chatbot know what genre you like and it'll show you all the new movies matching your taste.
You want to give Botathon a go?
If you want to try it out, you can contact us at contact<at>csml.dev and we'll help you out!